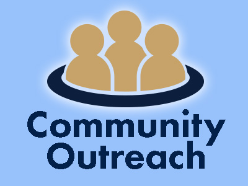 Washington County Seeks Participants for Community Health Survey
A community health survey is now available on-line at www.surveymonkey.com/r/WashCoHealth.
A paper copy is available at the following loactions: Washington County Health Department, Washington County Ambulance District, and Great Mines Health Center. Another option for a paper copy is to download a copy from any of the listed agencies' website. Other health-based and community organizations are encouraged to download and make copies available to their clients. Completed surveys can be turned in at any of the five agencies listed above. The survey timeline is January 22nd, 2019-March 22nd, 2019.
This survey is part of a community health assessment report that the Health Department, Hospital, Ambulance District, Community Partnership, and Great Mines Health Center are partnering to prepare. The report will provide and explain data for several health determinates and will include survey results. It is expected to be completed by May 2019 and will be accessible on-line from any of the web sites of the five entities listed above. Please take time to participate in the survey.