Open Monday-Friday 8:00am-5:00pm
Appointment Only as of 03/23/2020
We are currently practicing social distancing. The maximum occupancy in the waiting room is 5 at this time.
Call to schedule back to school shots.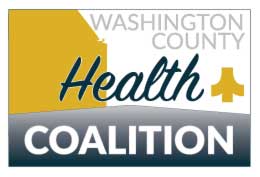 For up-to-date information follow us on Facebook!
*Website may take up to 24 hours to publish*
For general COVID-19 questions, please call 877-435-8411. The Health Department does not test for COVID-19. All other health care providers in Washington County can do testing.


Covid Vaccination 2nd Dose Reminder**
If you received your 1st does between 2/11, 2/12, & 2/13 - it is almost time for your second dose. Your vaccination card has the date/time of your 2nd dose for 3/11, 3/12, & 3/13. Remember to bring your vaccination card with you to the ambulance district. If you cannot make your appointment time, please call 573-438-2164.